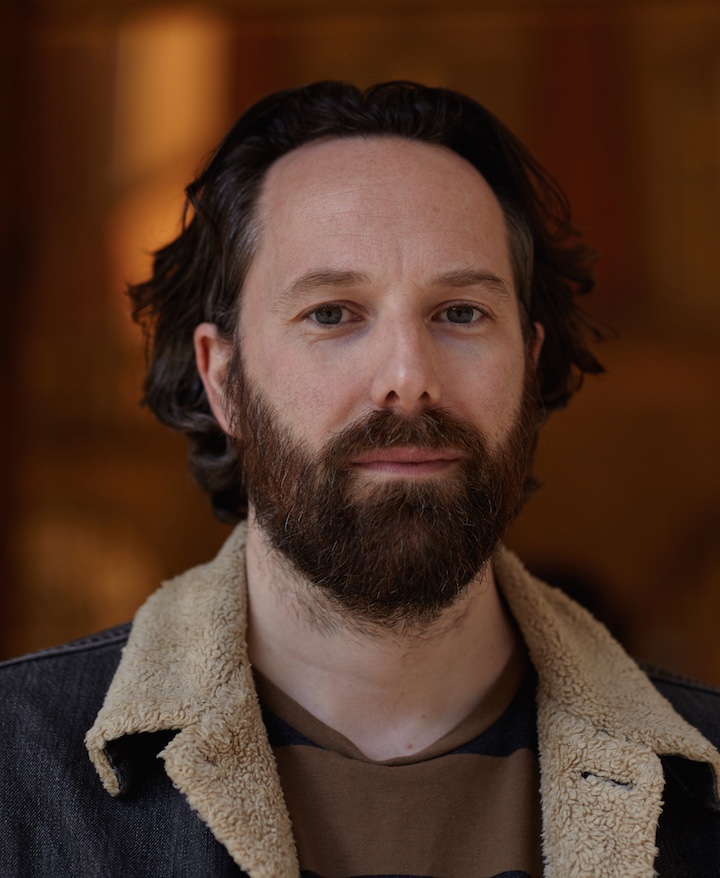 Hi! I'm Pete Michaels.
I'm a Teachable Expert & Conversion Copywriter who loves helping entrepreneurs like YOU grow your online business using persuasive sales messages.
What is Conversion Copywriting?
What you write on your course page is more than just a description of your course's content – it's also a sales message that can drive more sign-ups to your class.
Using conversion-focused copy in your message helps your readers understand:
What value and benefits they'll receive when they take your course, and what that means for them
Why they should learn from YOU specifically (especially if you're not the only instructor in your niche)
How they'll feel when they take your course – so they can really picture themselves hitting their goals
When you're striving for sales, downloads, sign-ups or engagement, Conversion Copy can be the difference between launching your course to the sound of crickets… or to the applause of masses of grateful students.
And if you're a Teachable instructor looking to give your course sales a lift, I can help.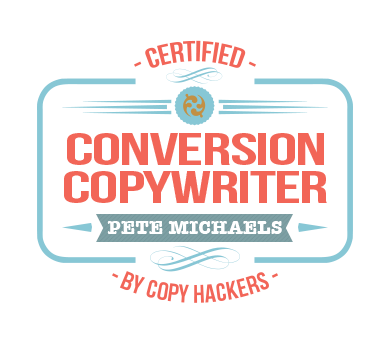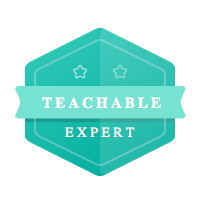 Conversion Copywriting is about communicating AND convincing…
If you want your course to reach the audience you deserve, your course page's goal is to help your readers understand why YOUR course is perfect for THEM.
It should communicate your course's unique value and convince them to join your class now.
That means using persuasive messaging that moves people to take action – making the best use of headlines, calls to action, testimonials, benefits and more.
Here's what one happy course owner had to say:
"We have a very niche target and although our courses were selling good, we wanted to skim the best out of the existing limited demand for the courses.
After your copywriting work, we had a 25% conversion rate increase on PPC sales and 10% overall conversion rate increase from all channels for the course page.
Your guidance also helped us to better communicate to students how our monthly plan works, and reduced confusion about that process.
Our conversion rates increased significantly in a month so yes, I would recommend other Teachable course owners work with Pete on optimizing their course copy.
Thanks again for your work!"
- Resit Gulec, Master of Project Academy
The fact is: it can be HARD selling your own stuff
Sometimes an expert can be too close to their subject to do a great job of actually selling their course in their copy. It's that way for many top entrepreneurs and seasoned specialists…
When you know your topic inside & out, it can be tricky to put yourself in a student's shoes and look at things from the other side of the classroom.
But it'd be a shame to let this 'Curse of Knowledge' stunt your sales…
If you have a kick-ass course that does a great job of teaching people something they really want to learn, your virtual classroom deserves to be filled with delighted students.
So the good folks at Teachable asked me to think about how I can help instructors like YOU convert more readers into students with your course's sales copy…
Here's what I came up with:
3 ways I can help you take your course sales copy to the next level
IMPORTANT: To ensure every instructor gets maximum value from our work together, each copy service is available by application only.
When you apply I'll review your details carefully and let you know if your course is a good fit for copy optimization – if so, I'll get back to you with an available slot on my calendar and we'll get ready to power-up your sales copy!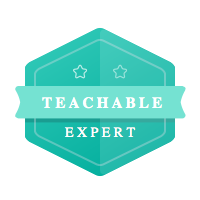 Option 1
- For instructors who want to IMPROVE SALES from their existing course page
Optimize your course page copy for more conversions
With a course page optimization I'll review your course sales copy in detail and give you clear, actionable recommendations for improving it.
I'll show you what you should cut, keep, add and improve to make your course page copy do a better job of selling.
It's the perfect way to get a copywriting expert's eyes on your messaging without having to shell out big bucks in consulting fees.
This is NOT about rewriting every word on your course page…
But there are a few key areas on any course sales page that significantly affect your conversion rates, and by focusing on those we can increase your chances of making sales, fast.
Here they are:
Your headline (& subhead) – where you grab your reader's attention and convince them to keep reading

CTAs (Calls to Action) – your buy buttons and closing copy can make a big difference to your sales

Testimonials – what they say, how they're formatted (and even how you source them)

Your 'key benefits' copy – the value your students get from your course, and what's unique about it

Your instructor bio – why you're the best-qualified person to teach this course
With a course page copy optimization I'll give you advice on how to improve each of these key elements on YOUR page so it converts better.
That means I'll spend time reviewing your actual course page, and focus on how you can make your copy more appealing to YOUR ideal students.
Sound good? Here's how it works:
If your course page is a good fit for optimization, we'll book the work in and I'll send you a Q&A to complete. That's where you can tell me all about your course, your subject and your goals for your students.
I'll use that information to get to work optimizing your page copy, so the more detail you can give me, the better.
A few days later I'll share my recommendations with you in a document with key copy recommendations and a 10-minute video walking you through my suggestions…
We'll also book in a 30-minute review call together where we can discuss these recommendations and you can ask me any questions. Then you can make the changes to your course page in your Teachable dashboard, confident that you're giving your course a better shot at converting browsers into students.
I'll be working on just two course page optimizations each week MAX - so if you're interested, click the button below to apply today before the waitlist.
(You will NOT be charged when you apply.
I'll review your application and email you in a day or two to confirm if your course is a good fit for this, and only if we decide to go ahead will you be invoiced for the full amount in order to secure your booking.)
A course copy optimization review costs $795 per course, and is recommended for Teachable instructors who are already making sales and want to increase conversions from their course page.

CLICK TO APPLY TO WORK WITH ME AND OPTIMIZE YOUR COURSE COPY
PS – the optimization review is NOT a rewrite of your entire course page sales copy. If that's something you're interested in, you can contact me here.
Option 2
- For instructors who want to DIG DEEPER INTO WHY some students buy their course and others don't
Find out what your market really wants with a Deep Dive Survey
Whether you're planning some new course content or want to make sure your marketing hits the sweet spot, it helps to understand WHO your ideal students are, WHAT they want from a course and WHY they're even looking.
I can help you by running a survey that uncovers that and more – it's called a Deep Dive Survey, and it's a proven research process used by successful businesses and marketers across the world.
(This is the research process responsible for delivering game-changing insights and driving product developments as part of The Ask Method® – the quiz-based sales funnel used by top digital marketers worldwide.)
As a Conversion Copywriter & word-nerd, I love running Deep Dive Surveys for my clients, because the responses from your customers and prospects give us 3 important results:
1. Valuable 'Voice of Customer' data you can swipe and use in your marketing to better communicate your course's benefits to potential students – real-world language straight from your target market's keyboards that attracts more of the right people and makes your course irresistible to them
2. Inspiration for new course content and 'authority content' (blog articles, podcasts, webinars etc) that is 'pre-validated' – you'll know exactly what new topics and modules to create or write about because your audience has told you they're eager to learn more
3. The chance to segment your audience into different groups for more personalized marketing – when your course helps different types of people solve different problems, you get better conversions when you focus your marketing on those specific issues. Personalization is a powerful marketing tool, and segmenting your audience lets you do this with more targeted messaging
Sound good? Here's how it works:
We'll have an initial kick-off call to discuss your course and your goals, and I'll walk you through the type of questions we'll ask. (The DDS is a deliberately short survey designed to get a high response rate – this isn't some 20-question epic that takes up a respondent's lunch hour or gets ditched half-way through.)
Then I'll setup the survey in the Deep Dive Survey software (so you won't have to sign-up to a survey plan you'll never use again) and we'll email it to your list.
Once an agreed number of responses are in, I'll analyze the results and walk you through my findings, including the language most likely to convert fence-sitters… the subtle data differences between 'hot & heavy' ideal prospects and freebie-seekers… and how to better appeal to the emotions of the different segments in your audience.
You'll leave with conversion-boosting ideas for marketing your course better AND key insights into what your students and prospects want to learn next – so you can improve your course content or create new ones to grow your income stream.
The Deep Dive Survey costs $895 and is recommended for course instructors with email lists of 500+ subscribers who want to personalize their marketing or develop new course content.
(You will NOT be charged when you apply.
I'll review your application and email you in a day or two to confirm if your course is a good fit for this, and only if we decide to go ahead will you be invoiced for the full amount in order to secure your booking.)

CLICK TO APPLY TO FOR YOUR DEEP DIVE SURVEY
PS – if you're interested in learning more about quiz-based sales funnels, get in touch here.
Option 3
- For instructors who want to sell more courses to their EMAIL SUBSCRIBERS
Sell more of your courses with an email automation series
Email is still one of the most effective ways to sell courses online.
It can deliver massive ROI, and you don't need a massive list to make sales if you do email marketing right.
When someone joins your email list, you can promote your course to them while delivering quality content that gets your emails opened and your messages read.
Something as simple as a 6-email onboarding automation series when someone signs up can sell your course to people who otherwise may never have visited your course page again.
Sound good? Here's how it works:
We'll have an initial kick-off call to discuss your course, what to include in the emails and what free content to offer to drive opt-ins, and then I'll outline a automation sequence of up to 6 emails that promotes your course while delivering value to subscribers.
We'll incorporate a mix of sales messages, testimonials/case studies, mini-lessons and benefits copy to drive sales to your inbox. (And if you want to expand your series beyond 6 emails, you can add more messages and content to the automation later.)
Just upload the series to your email tool of choice and you can start converting new subscribers into customers from the moment they opt-in.
A 6-email sale sequence costs $1195 and is recommended for course instructors growing an email list with opt-ins from their course pages or website. Save $200 when you combine the series with option 1 or 2 above.
(You will NOT be charged when you apply.
I'll review your application and email you in a day or two to confirm if your course is a good fit for this, and only if we decide to go ahead will you be invoiced for the full amount in order to secure your booking.)

CLICK TO APPLY HERE FOR YOUR EMAIL SALES SERIES